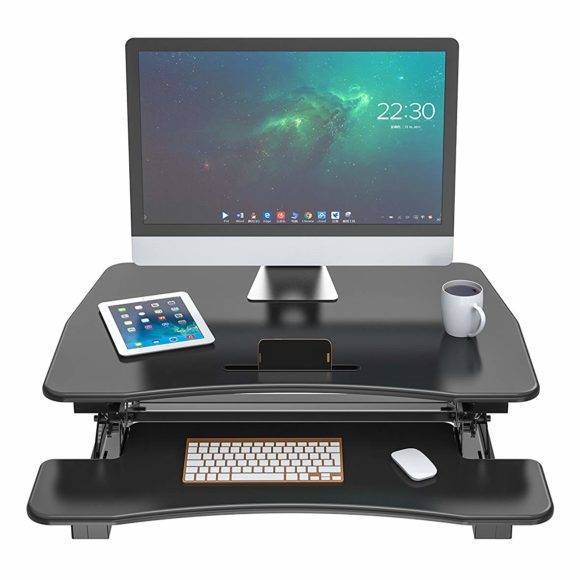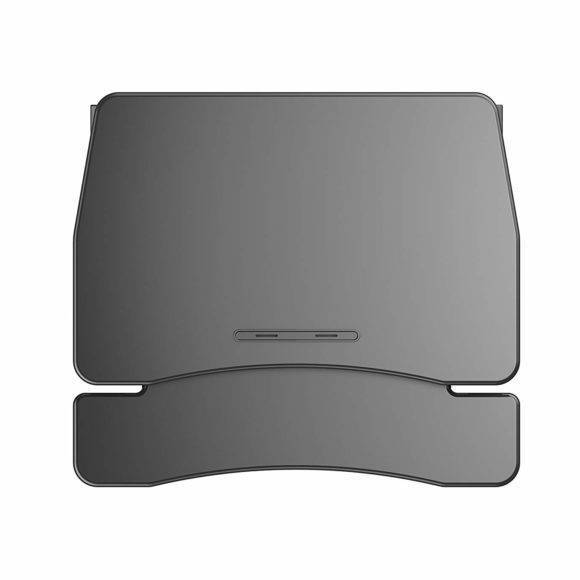 【 PLACE ON YOUR CURRENT SITTING DESK 】 With a footprint of 32.7" X 21.9", and the usable upper-level surface area of 35.4" X 23.2" the LD07 36" fits most computer desks, and has room for two 27" Monitors and all your accessories.

【 ADJUSTABLE TO YOUR HEIGHT 】If you are 5' - 6' 10" this desk is for you, utilize The Adjustable Locking Gas Spring TECHNOLOGY for Easy smooth motion, with no discreet stops in the range 5.7" to 19.7".

【BUY AND TRY - ZERO RISK 】Casiii has a very generous return policy. If you decide that a Standing desk isn't right for you within 30 days of receipt, contact us to arrange a no-cost return. Upon return receipt of the desk, we will refund your original purchase price plus shipping fees.

【 STURDY STANDING DESK RISER】As solid as they come - built with INDUSTRIAL GRADE Structure with a MAX load of 50lbs. With this Frame, your monitor and keyboard tray will not bounce while typing.

【 NO ASSEMBLY REQUIRED 】CASIII LD07 SIT TO STAND desk arrive fully assembled beside the keyboard tray! Just open the box, place the desk or stand where you will use it, and follow the easy directions for adjusting to your optimal height.